Natural Gas
The business comprises storage, transmission and sale of natural gas, construction and management of city gas pipelines, gas for road vehicles and marine vessels and gas stations, distributed energy, LPG, development of new energy related technologies and products, natural gas trading and value-added services, etc., threading through upstream resources and long-haul transmission pipeline, the mid-stream gas market and downstream gas consumption, thus boasts a well-developed and complete industrial chain. The annual gas sales volume is over 50 billion cubic meters, and the total gas pipeline network stretches more than 470,000 km in length, serving more than 50 million gas subscribers. The major enterprises of BEHL operating the business include Beijing Gas Group Company Limited and China Gas Holdings Limited.
Beijing Gas Group Company Limited
Beijing Gas Group Company Limited is the largest single city gas supplier in China's city gas industry, ranking among the top in China in terms of pipeline network size, number of subscribers, annual gas consumption and annual sales revenue, as well as being an enterprise whose cumulative natural gas supply exceeds 100 billion cubic meters, annual gas supply exceeds 10 billion cubic meters and daily gas supply exceeds 100 million cubic meters.
China Gas Holdings Limited
China Gas is one of the largest cross-regional energy supply service providers in China. Currently, it operates different projects in 26 provinces, municipalities and autonomous regions in China, and has strategic investors and partners from countries such as Korea, India and the United States of America, making it a unique platform for international cooperation in the energy realm. It is listed on the Main Board of the Hong Kong Stock Exchange (0384.HK) and is a constituent stock of the Hang Seng Composite Index and Hang Seng China Enterprises Index.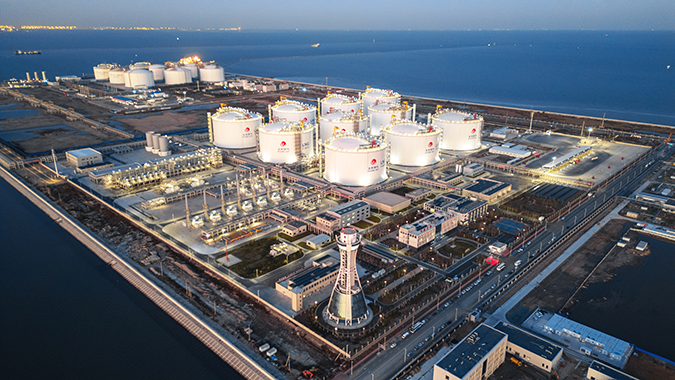 Tangshan LNG Peak Adjustment Support Project