Beer
Fast moving consumer goods (mainly beer) is a key business and main value investment of BEHL. Beijing Yanjing Brewery Co., Ltd. achieved the sales volume of 3.77 million kiloliters in 2022. It has more than 30 wholly-owned and controlled beer production bases in China, and owns China's national beer brands with a brand value of about RMB 163.8 billion. The company adheres to the new development concept and closely follow the theme of "high-quality development". In the course of development, an operating model with Yanjing characteristics has been developed, forming a core competitive force with market advantage, product advantage, brand advantage, management and technical advantage as the main content.
Beijing Yanjing Brewery Company Limited
Yanjing Brewery is a large brewery group in China and one of the largest breweries in Asia, ranking among the Top 100 Enterprises in China Light Industry, Top 50 Enterprises in China Food Industry and the Asia's 500 Most Valuable Brands 2021. In addition to Yanjing, the company also owns famous domestic beer brands such as Liquan, Huiquan and Xuelu. Yanjing Brewery actively embraces the trend of consumption evolution, complies with the development trend of the industry, speeds up the transformation of development mode, and pursues more responsive supply, higher-end structure, more sustainable, more effective and more harmonious growth. It is listed on the Shenzhen Stock Exchange (000729.SZSE).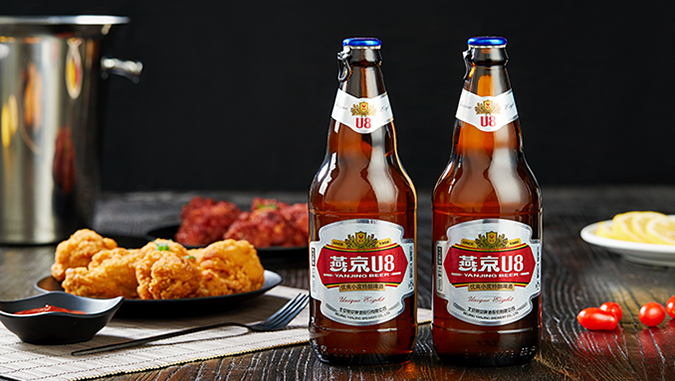 Yanjing U8